Holiday shopping trends that you need to know
It may seem early, but the holidays are quickly approaching. To help you get a head start for holiday 2017, Epsilon and Conversant - in conjunction with Alliance Data's businesses - joined forces to provide retailers with rich proprietary insights, expert advice and actionable recommendations to help you get ready for the holiday season ahead.
Download the guide to understand the issues and influences affecting all brands as we head into the holiday season:

---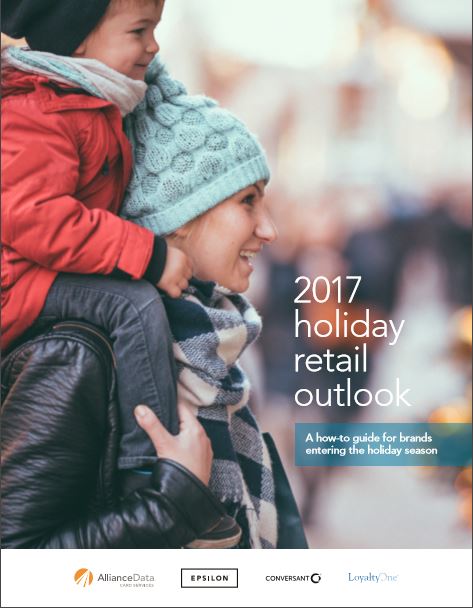 87 percent of millennials are very likely to shop at a retailer if they are given personalized offers.

88 percent of consumers say promotions are important.
74 percent of consumers want to learn about promotions through direct mail.
59 percent of consumers will buy gift cards for a specific store.