Trends observed in email campaigns this fall –
back-to-school, Halloween, Thanksgiving and more! 
Email is a way to engage consumers. Marketers are continuing to enhance their email campaigns with dynamic components, the application of video and more. With the 120+ emails consumers receive on a daily basis, it's these features that make your email stand out in the inbox and win the open and read.
Download our e-book to review what's trending in email and for inspiration as you're planning your next campaign. You'll learn:
---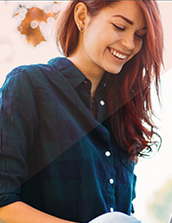 How much video can drive lift in open activity
The features of email that influence sales
Why compelling content is a key to success
*Required