Email: The most dependable tool
for loyalty marketers
Loyalty and email; the two go hand in hand. Email is your vehicle to drive loyalty. Using adaptive content, targeted data components and campaign features, you can engage consumers in an impactful way that leads to purchase.
Download this e-book to learn:
---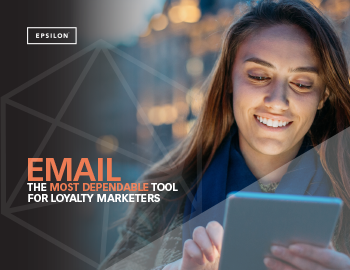 The role segmentation plays in getting to the right data.
How cadence, relevance, automation and personalization are fundamental components of the campaign.
The role of adaptive content across all channels.
The importance of testing and leveraging your learnings.