72% of loyalty programs have experienced fraud-related issues
Fraud comes in many forms — by way of hackers, employees or program members. As a loyalty program steward, it's your responsibility to ensure protection of loyalty assets.
Download this e-book for an action plan to safeguard your program and members, including:
---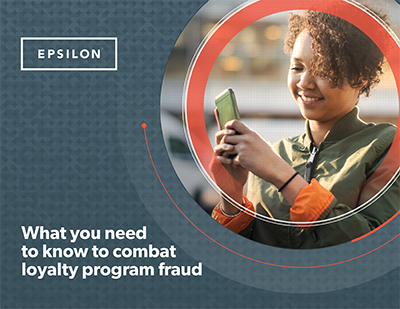 Educate, build awareness and train your employees so everyone knows the guidelines.
Continuously track activity to catch fraud right away.
Monitor recent behavior and member profile changes.
Restrict access through authentication.
Communicate quickly when suspicious activity occurs.