Donor Personas: a new view of your donors
Nonprofit marketers seek to identify, target and engage in relationships that offer long-term value for both the donor and organization. But not all donors are the same. Understanding donors' motivations, values and lifestyles is key to personalizing relationships and building loyalty.
Download our latest guide to learn:
---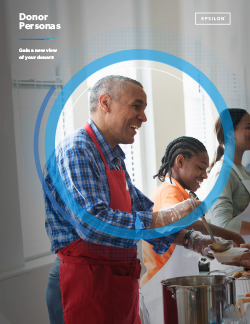 Who the eleven distinct personas are, what they value and how they donate.
Who your unique donors are, where they are in their life-cycle, their propensity to give and how they'd like to engage with you.

How individual households donated to more than 400 nonprofits over time.
How to better understand the different types of donors and how Epsilon data sources can take out the guesswork.