SXSW INTERACTIVE 2017:
Event recap and the evolution of marketing
This past week, over 30,000 digitally centric professionals – including Epsilon Agency Chief Digital Officer, Tom Edwards, and VP of Digital Strategy, Ian Beacraft – descended on Austin, Texas, for SXSW Interactive 2017.
Marketing is quickly shifting from disruptive tech to acceleration through intelligent systems. It's less about the latest app fad, and more about how quickly the combination of data, intelligent systems and smart environments are going to impact consumer behavior in the future.
Download the event recap to learn:
---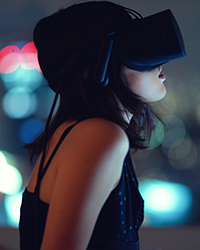 How conversational experiences are evolving and the impact that voice based experiences will have on the web
How social proximity and personalization have been refined
Understand the evolution of storytelling through AI and the importance of data design
Learn more about the friction between artificial intelligence and intelligence augmentation of humans
Learn about the pending intelligence revolution and the role that the Proxy Web will play
*Required